GALLIPOLI: THE SCALE OF OUR WAR
A combination of the creative artistry of Wētā Workshop and expert historical research, Gallipoli: The Scale of Our War is one of Te Papa's most popular visitor experiences.
This engaging companion book helps readers comprehend the human scale of the Gallipoli campaign and gives insights into the making of the ground-breaking exhibition.
Order your copy of this book and explore our range of other commemorative Gallipoli taonga using the button below.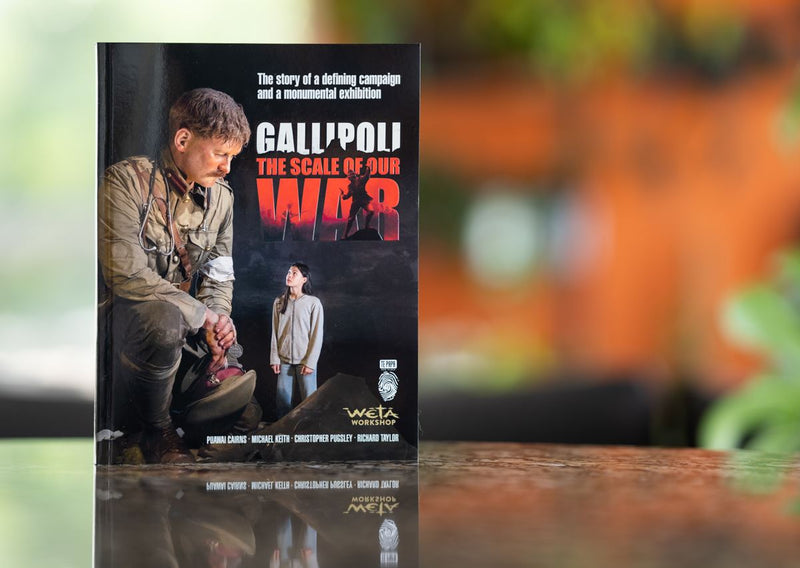 About us

Our point of view is driven by Te Papa's relationship to Aotearoa New Zealand. We focus on products which take inspiration from the museum.
Sometimes that's because they are designed with care for the environment in mind, just like our Te Taiao | Nature exhibition teaches. Perhaps they celebrate the amazing work of New Zealand artists by giving them a platform on which to reach a wider audience. Our Taonga collections are comprised of works by Māori master carvers and weavers, prized pieces which may become museum collection items themselves in generations to come. Maybe the products are just examples of good old kiwi ingenuity.
What you can be sure of, is that they're carefully selected by our team to create a collection which represents all the aspects of Aotearoa Te Papa celebrates. Whether you're looking to treat a special kiwi, or share a bit of Our Place with someone from across the ditch, you can do it with pride knowing every purchase you make supports our national museum.


Our store
55 Cable St.
Wellington New Zealand
Opening hours: 9am–6pm, every day
(except Christmas Day)